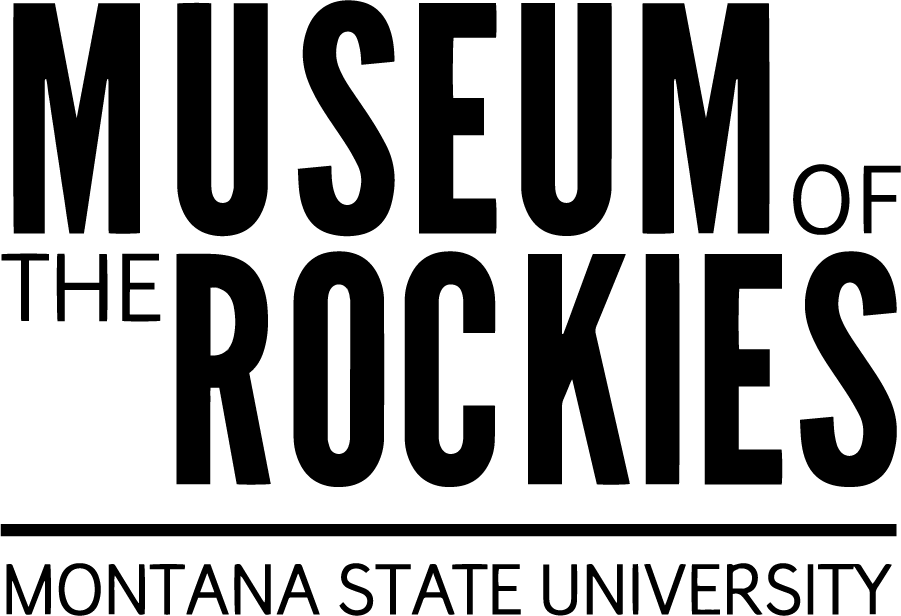 Prehistoric projects from the Museum of the Rockies.

In the state of Montana any school class can take a field trip to the museum for free. This exhibit guide was created for them. It contains materials for both teachers and students and allows educators to customize their trip around the different NGSS themes.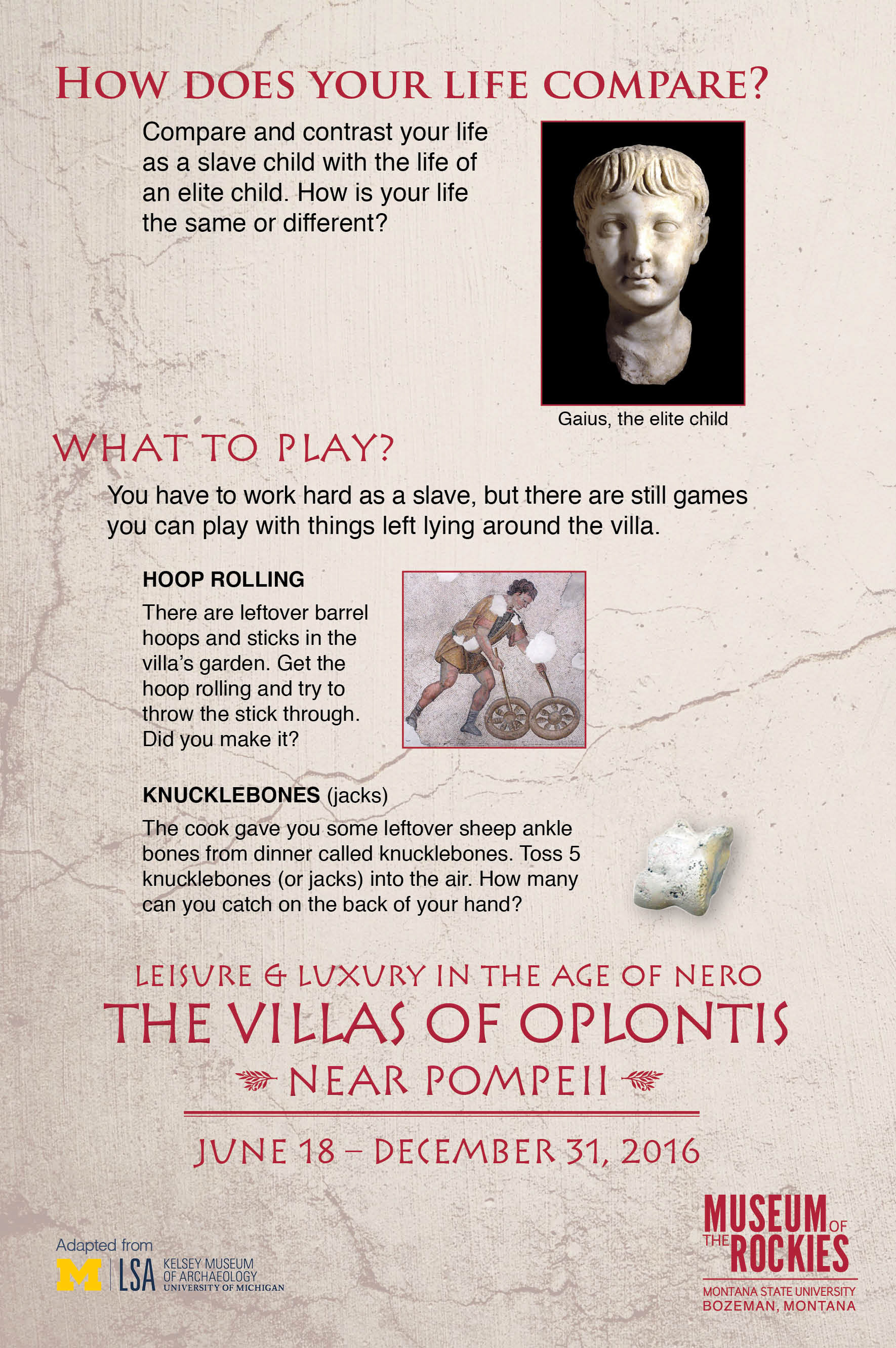 Seven separate guides were created for the 2016 Oplontis exhibit.  Each guide allowed a guest to role play, as a different member of this ancient Roman society, while they explored the exhibit.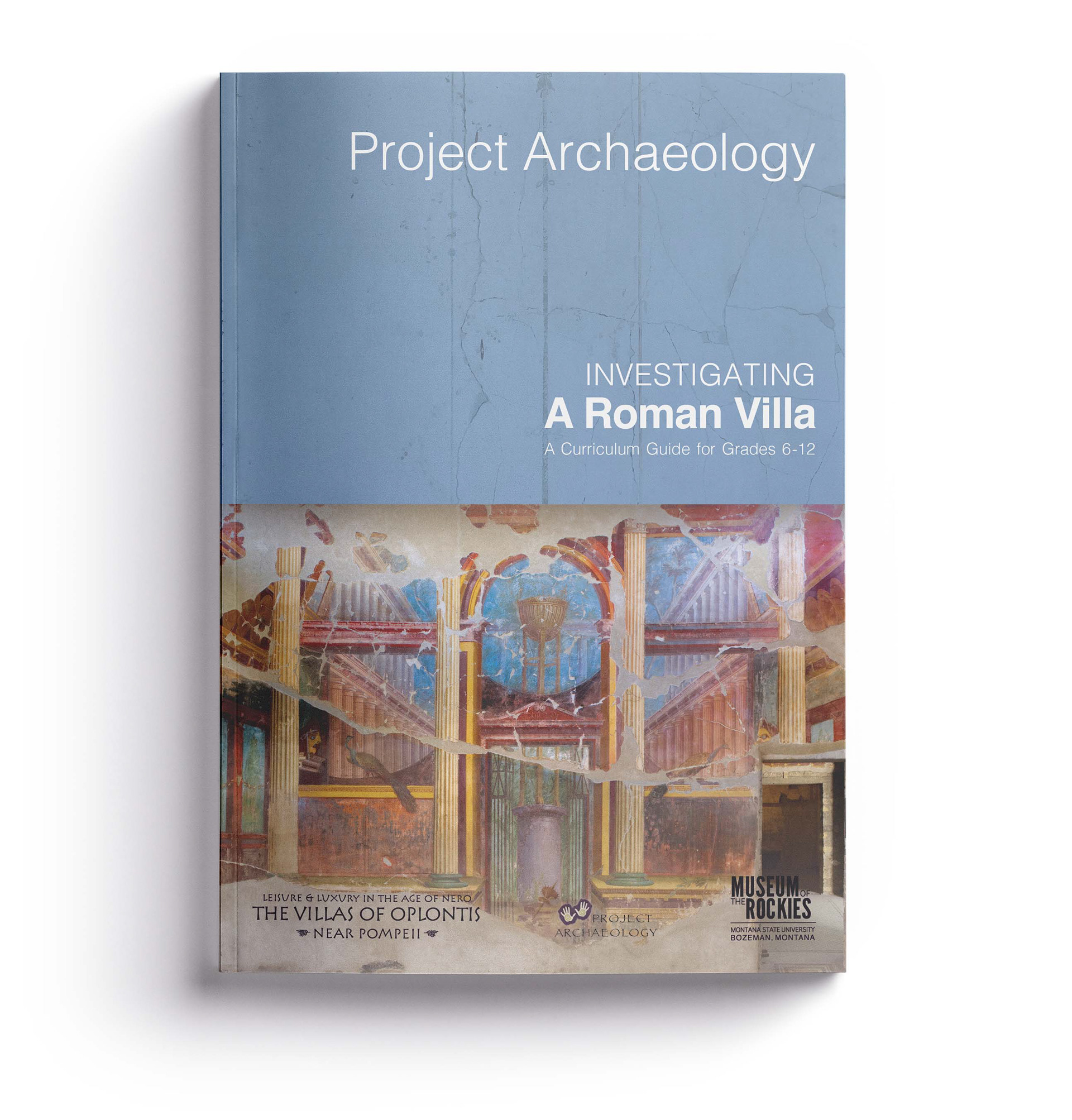 Cover design and layout for this up-and-coming publication from Project Archeology and Montana State University.